Will you take the chop
and change lives?
Cut your hair. Show you care.
Will you take the chop and change lives? Join Hair with Heart and donate your hair to Variety, and change a child's life by giving the help that no one else is able to give.
Your lovely locks will be turned into wigs for people who've lost their hair from cancer, alopecia or other medical conditions. And when you get your friends and family to sponsor your 'Big Chop', you'll raise funds that will transform kids' lives.
Hsing Tsai just donated

$100

Caitlyn Hocking just donated

$61.19

The Purlers just donated

$14.24

Mum and Dad just donated

$21.10

Colin Liew just donated

$50

Sanjee LOKUGE just donated

$120

Brooklyn Herbert just donated

$31.65

Craig Ryan just donated

$135.04

Jude Hale just donated

$20

Auntie Rita just donated

$31.65

Xanthe just donated

$30

Fiona Murray just donated

$10.55

Ahlia holgate just donated

$31.65

Ange Whalan just donated

$31.65

Colleen Hennequin just donated

$105.50

Anonymous just donated

$42

Matatahi Wana just donated

$21.10

Mark Thomson just donated

$31.65

Norma O'loughlin just donated

$31.65

Madi just donated

$31.20
By joining Hair with Heart, you'll be part of something BIG. Last year*
Kids were supported by Variety
provided through grants and programs to kids in need
kilograms of hair donated through Hair with Heart
People donated their hair
*31 October 2021 - 30 September 2022
You can do it solo, with a 'Chop Buddy' or even create a 'Chop Squad' with all your pals. After you sign up, you'll receive a welcome pack full of useful items to support your Big Chop.
Get on your favourite social media. Tell everyone you're taking the Big Chop. And let them know they can donate on your personal fundraising page.
Your hair donation will change the life of someone living with medical hair loss. And the money you raise will help give all Aussie kids a fair go in life!
What happens to your hair?
Volunteers will unpack and sort your hair. Untreated hair over 35cm will be used to make specialised wigs for people living with medical hair loss. If your hair is shorter, chemically straightened or coloured then not to worry - it will not go to waste! See our FAQs for how your hair can make a difference.
By donating your hair, you'll help fund Variety's wig grant program. Wig grants help kids access a custom-made wig if they've lost their hair due to a medical condition.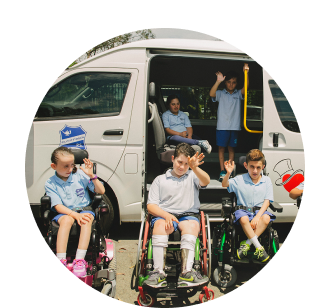 Help no-one else can give
The money you raise with your Big Chop will help fund Variety's other grants and programs too. You'll change the lives of kids who are sick, living with a disability or experiencing disadvantage.
You'll help kids like Hannah
At just four years of age, Hannah started getting bald patches. Soon after, she was diagnosed with the lifelong condition alopecia areata, which causes hair loss.
One of the most difficult things for Hannah was being called names or teased. She was nervous the teasing would get worse at high school.
By donating their hair and raising money through Hair with Heart, people like you have changed Hannah's life. She received a custom-made wig to wear at school – and her confidence grew and grew.
Hannah, now 15, has settled into her new school and made lots of new friends. She loves playing netball, dancing and being on stage. Happy and outgoing, she doesn't feel the need to wear her wig every day.
Will you help give a life-changing wig to another kid like Hannah?
Need some inspo? Check out these choppers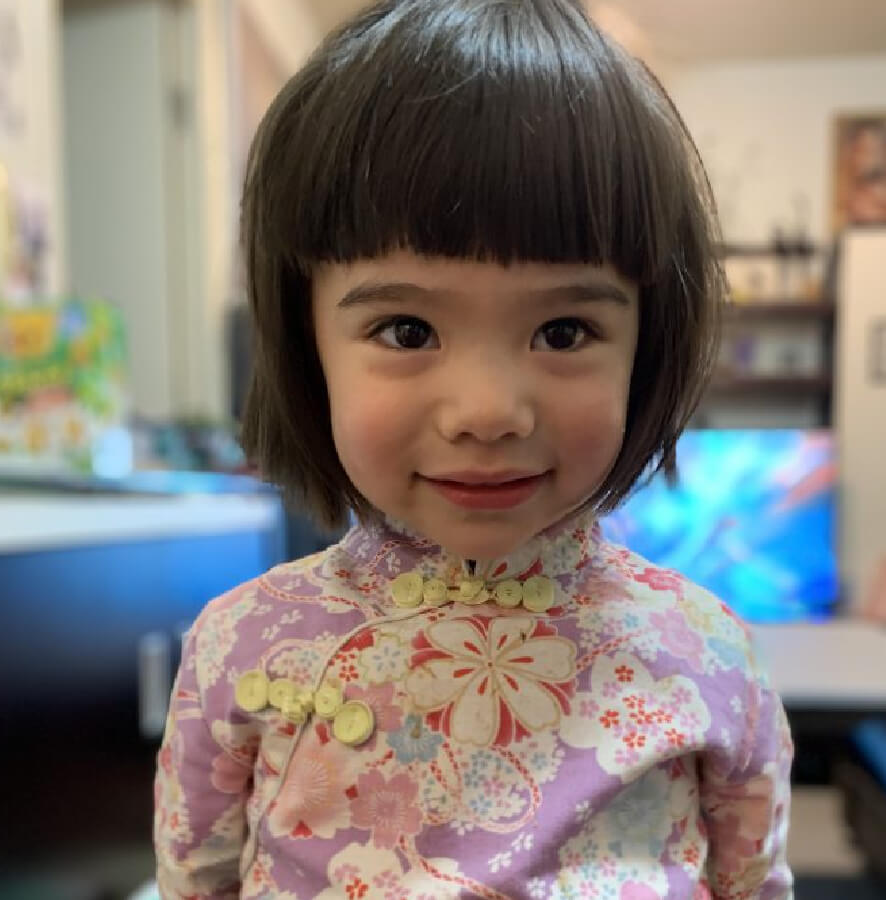 Chelsea, VIC
"She's so blessed to have beautiful hair and we don't take it for granted. We tell her there are some girls who don't have beautiful hair and need help. So, we decided to grow her hair until it was long enough to donate."
Caleb, QLD
"I had always had in mind that when I wanted a change, I'd like to donate my hair. Mum & I contacted a few organisations, and we had a reply from Variety the same day. The email made my decision easy. I knew my hair would not go to waste."
Phuong, NSW
"I am extremely grateful and have grown to appreciate my hair, but there are children who are not able to or have lost their hair due to a medical conditions or other circumstances. For this reason, I would like a child to have this gift."
Gursimrat, SA
"I am donating my hair on my 14th birthday. I feel very happy that my hair will make a little difference to someone else's life. Thank you, Variety - the Children's Charity."
Any questions? Give us a call on 02 9819 1056 or click here to book a call back. Or you can send us a message here.