Hannah

Wig Grants

Hannah has Alopecia Areata and was granted a suction wig. Hannah loves her wig and wears it with pride during her netball matches and when she's on stage dancing, singing or acting.
Mia

Individual Grants

Mia is autistic and has Asperger's Syndrome. She needed a quiet space, to retreat from the world when she feels overwhelmed. Thanks to the support of people like yourself, Variety funded a cubby house for Mia: a place to call her own.
Chop
Commit to chopping your hair, set the date and get ready to help give kids a fair go.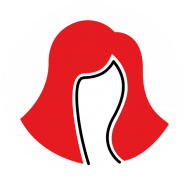 Wigs
Your hair will be made into a wig for someone who has lost their hair due to a long-term medical condition.
Fundraise
Rally the support of friends and family to help you on your Hair with Heart journey, and raise money for kids in need.
Kids
Money raised will help kids living with disability, chronic illness and disadvantage.
Step 1
Is your hair ready for the big chop?
We are chuffed that you want to help others but we do have some guidelines.
If your hair is too short or dyed, read more about why we're unable to accept it and where we recommend you donate it to.
Friends and family can help support.
It's simple to get started with your fundraising! Pick a page name. Post a picture. Write a little story about why you're donating your hair. And that's it!
Thinking bigger? Why not get your school or work involved? We've got lots of tips and tools to get you started here.
Make your big chop count.
Ask a hairdresser or even a friend or family member to chop your hair.
Make sure you've got the instructions on hand.
And don't forget to take some before and after photos, or why not share a live video of your chop? #hairwithheart
Donate your long locks.
With your long locks chopped, the last step is to donate them to Variety.
Complete your Hair Donation form and pop it in the post along with your ponytails.

111,712
Kids impacted by Variety last year

200
Different medical conditions were supported

6,664
Amazing people fundraising

35,447
People have donated their hair
Be inspired by others like you

KAYLA, NSW
On my 12th birthday, I decided to cut my hair and donate it to charity as I wanted to help those who needed it more than me.

BRIELLA, QLD
I have always had long hair, it gives me so much confidence when I can dress it up with pretty things. I wanted to be able to give that same happiness and confidence to someone else.
.

NEELAVANNAN FAMILY
What can we say, how amazing is the Neelavannan Family? Mum and three daughters all donated their hair to Variety. We love hearing stories where a charitable act is a family affair.

CHARLIE, VIC
11-year-old Charlie didn't just donate his hair to Variety but also raise over $2000 to support kids in need.
Kasha just donated

$25

Shelley Hall just donated

$20.88

carol davies just donated

$41.76

Lyn McKenzie just donated

$31.32

Margs OFarrell just donated

$31.32

Helen Schofield just donated

$30

Deb & Mark Atkinson just donated

$31.32

Katie Newman just donated

$20.88

Louella just donated

$50

Haylee Wright just donated

$182.70

Dominika Toscan just donated

$52.20

Margaret Sewell just donated

$52.20

Melissa Conway just donated

$50

Charlotte CRESSWELL just donated

$5.22

Michelle Stephens just donated

$20.88

Sabrina Pwroumal just donated

$52.20

Denise Sweeney just donated

$75

Samantha Bicevski just donated

$20.88

Pennie ( Nan) just donated

$31.32

Paul & Danielle just donated

$52.20