I'm chopping my hair and need your help!
I have made the decision to make a difference by cutting and donating my hair to be made into a wig for someone who has lost their hair due to a medical condition such as Alopecia. 
As someone who has suffered from Alopecia I can assure you it's a cause worth supporting. It's been a dream of mine to recover from my Alopecia to have long enough hair to donate and give someone else the chance to feel comfortable with the way they look. 
I'm proud to say my hair is currently 77cm long and I'll be chopping off about 52cm so my hair will be cut to a bob. 
Wigs cost families up to $6,000, lasting 1-2 years, meaning families can spend tens of thousands of dollars on the purchase of wigs throughout a child's youth. It may not feel that important but it effects the way these children see themselves a lot. I always hid my Alopecia with a beanie or headband and having a wig would have made me feel very special. By making a donation to Variety - the Children's Charity, you can help provide a wig or other vital equipment to a child in need. 
Thank you for helping kids in need.
My Updates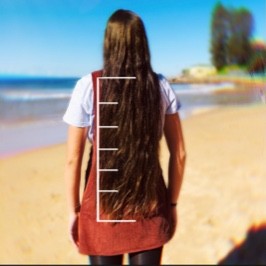 Thank you!
Monday 14th Jun
It is so incredible to see so many generous donations coming in. Thank you so much to you all it means the world to me to see so many people eager to support a good cause. 
Share
Thanks for all the support
Steven
Anonymous
Munchas Cafe
Amber Cardozo
Fritz Cardozo
Anonymous
Penny & Lily Smith
Neil Innes
Lisa M
Shane Gould Enterprises P/l
Neil Hereford
Katherine Gaye Evonly
Deb
Georgia Kingshott
Jamey G
Bramston Family
Tashi Gooding
Anonymous
Caitlin
Harrison Weiss
Kaia N.newman
Lia Moulston
Kelli Bubb
Allison Guyan
Sabrina Pwroumal
Braz & Edna Cardozo
Laughing Mind
Julia Dufficy
Dan Traylen
Shilla Daniel
Anonymous
The Schulz Family
Anonymous
Declan
Valentina Holding
Anonymous
Benjamin Rosen
Ariana Hemmerle
Eden
Fabio Rocha
Laura Rachman
Cianna Miller
Pennie ( Nan)
Martin Davies
Edith Kearney
Jamie And Dan
Lucy Dempster
Mark Newbury
Kevin Kearney
Tracey F
Debbie Mcpherson
Anonymous
Amy Ferguson
Michelle Agius-hall
Soraya
Mia Hayes
Arabella Peterson
Anonymous
Anonymous
Damien Briggs
Leticia Vilhena
Amera Fakhry
Saffy
Anonymous
Anonymous