I'm chopping my hair and need your help!
I have made the decision to make a difference by cutting and donating my hair to be made into a wig for someone who has lost their hair due to a medical condition.
I'll be chopping off 50cm of my hair on Saturday, July 30th 2022 at the Lucknow Recreation Reserve from 5pm.
Wigs cost families up to $6,000, lasting 1-2 years, meaning families can spend tens of thousands of dollars on the purchase of wigs throughout a child's youth. By making a donation to Variety - the Children's Charity, you can help provide a wig or other vital equipment to a child in need. Thank you for helping kids in need.
My Updates
Addi's Event Night - The Big Chop
Sunday 31st Jul
So last night Addi made the big chop in front of her family and friends, cutting off 50cm of her hair!
The night was full of fun and laughs with lucky door prizes, the drawing of the raffle and cutting of hair - four people by the end of the night!
Thank you to all who donated and help support Addi on this adventure.  Keep and eye out for more donation uploads from the event and raffle to see the final total!
Love Addi and her Team.
Share
Addi's Story
Friday 6th May
Addi would like to share with you a bit about herself and her event.  Please have a read and let us know what you think!
Share
Addi's Event Details
Friday 6th May
If you like to attend Addi's Big Chop Event, please see below.
Share
Thanks for all the support
Raffle Ticket Money
Event Money
Patties Foods
Talko Nicholas Family Law
Mutimer Builders
Jadon
Fran & Brad
Kev Greene
Kaye Davidson
Bully
Peter Mac
Mindy Williams
Mabee And Pa
Bernadette Bulmer
Aunty Emma And Carson
Sarah, Chad, Heidi & Levi Trinder
The Healey Family
Bulmer Farms
Janet Stevens
Ebony Mooney
Martin Monaghan
Lianne Smith
Rim Family
Francis Mccredden
The Mowat Family
Urban Funk Dance
Kirsten Benton
Henry De Felice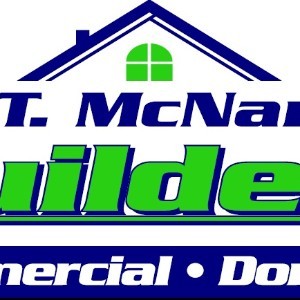 Bg & Th Mcnamara Builders
Tim Downward
Megan Birch
Lynda Adamson
Kym Gartside
Nicholson River Soaps
Lou Mcarthur
Rob & Sam Abraham
Leonie Mitchell
Aunty Marl
The Young's!
Heather Knight
Leonie Graham
Brianna Sparks
Lisa
Auntie Jan, Karen & Robyn
Cathy And Mark
Rhonda
Kass Okelly
Jess Roberts
Lauren Blair
Noah, Maddy, Amanda & Michael Hack
Noni Fullelove
Ms Freeman (quigley)
Sal Whillance
Sue Wilding
Kate Armistead
Elishia Mitchell
Mcnamara Rural Fencing & Gates (liv & Adam)
Jess Cunningham
Julie H
Pauline Aquilina
Fiona Trinder
Samuel East
Byrne Family
The Goudie's
Karrot's Greeting Cards & Soy Candles "karrot's Dreamtime Collection"
Alex
Karen Roughead
Dale & Kylie Sumner
Kerry Rooney